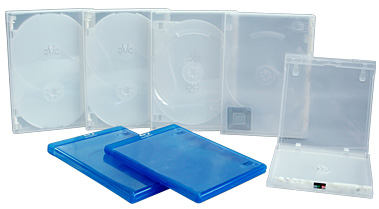 We have launched a complete library of packaging for DVD video, high definition formats (Blu-ray and HD DVD), video games, audio CD, computer software.

We can produce DVD cases in colors matching with the different unique color of the video console systems, e.g. green, white, transparant and blue.
For DVD videos, we have launched a series of DVD cases 15mm thickness for 1 disc to 6 discs. The series can be used for all DVD releases including TV series and other specialty releases.